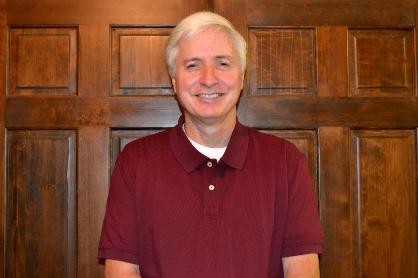 A proud graduate of Benedictine High School, the University of Virginia, and MCV/VCU School of Dentistry, Dr. Saunders began his practice in his home state on Monument Avenue 34 years ago. In 1996, he moved his practice to Short Pump, making him the first dentist in the area! He taught high school Health, Human Physiology, and Biology early in his career and was part-time faculty in the Preventive Clinic at the VCU School of Dentistry where he received the "Outstanding Faculty of the Year" Award.
He is a member of the Virginia Dental Association and the Richmond Dental Society.
Dr. Saunders was active in the Tuckahoe Kiwanis Club, volunteered at the dental clinic at the Boys' Club of Richmond, and coached varsity high school teams in a variety of sports before starting a family of his own. He has coached his own daughters in sports in more recent years and mostly enjoys time with family.
Fun Fact: Dr. Saunders saw the Beatles in 1964!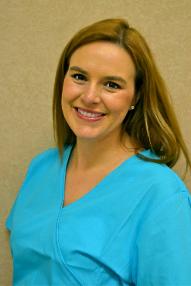 Kara has been with our team for almost fifteen years as a clinical assistant and financial coordinator. Kara not only knows a lot about dentistry, but her vast knowledge of how dental insurance functions helps all of our patients utilize their benefits to their fullest potential.
Originally from Clarksville, Virginia, Kara moved to Richmond in 2000. She and her husband, Chris, have been married for fourteen years and now live in Glen Allen, Virginia. They have two daughters, Kinsley and Kate!
When not working, Kara enjoys being a Mom, running, and spending time with her family.
Fun Fact: Kara was a gymnast for thirteen years.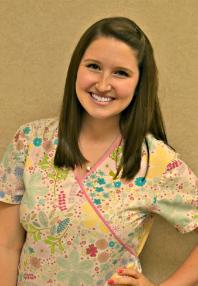 Erin, a native to the Richmond area, attended both Saint Bridget School and Saint Gertrude High School in her early years. After high school, Erin attended James Madison University in Harrisonburg, Virginia. She is now a middle school English teacher for Goochland County Public Schools.
In both high school and college, Erin was able to harness her flair for leadership in a professional capacity at our office as a chairside assistant and office aide. She has been a part of our team every summer for the past seven years, and is highly appreciative to Dr. Saunders, his phenomenal staff, and each patient for helping her develop professionally and personally.
Outside of the office, Erin loves to sing, travel, and watch a good movie or TV show. Her friends and family are very important to her so whenever she can spend with them, she will!
Fun Fact: Erin was in an a Capella group in college called Unaccompanied, and currently teaches the only middle school a Capella group in the state.